LOCATIONS
First Choice Executive Suites offers single and multi-office suites in four prestigious locations. We offer comprehensive business services in a sophisticated, high-tech environment. Short or long-term leases are available. Our Suites start at 100 sq. ft.
The average length of the leases in place is between 2 to 5 years. We pride ourselves on our high retention rate, which we achieve by providing excellent customer service, state of the art telecom systems, and reciprocal use of all our locations.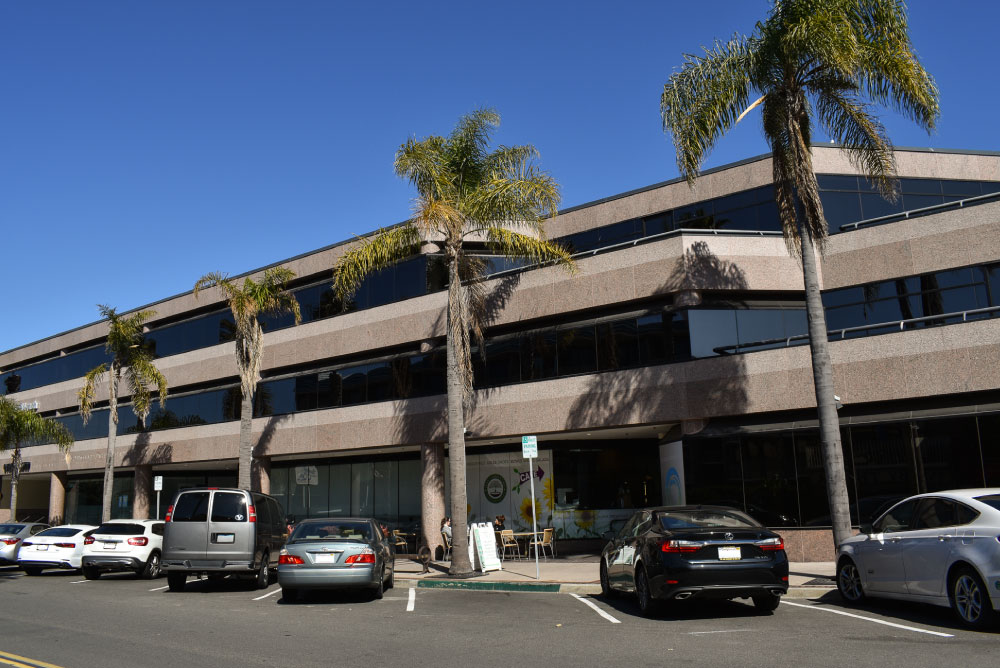 LA JOLLA
Our corporate flagship is located in the prestigious Village of La Jolla. There we have offered a combination of 80 multi and single office suites since 1985. We consistently support local, high profile business professionals with a professional, high-end environment. Clients include Fortune 500 companies, attorneys, consultants, financial advisors and branch offices.
MISSION VALLEY
First Choice expanded into Mission Valley in 1998 with 53 additional suites. All suites have windows and attractive views. Located near the I-8 and I-15 freeways, this center is centrally located between the East County, Sorrento Valley, and downtown San Diego. Clients include financial institutions, insurance professionals, and attorneys.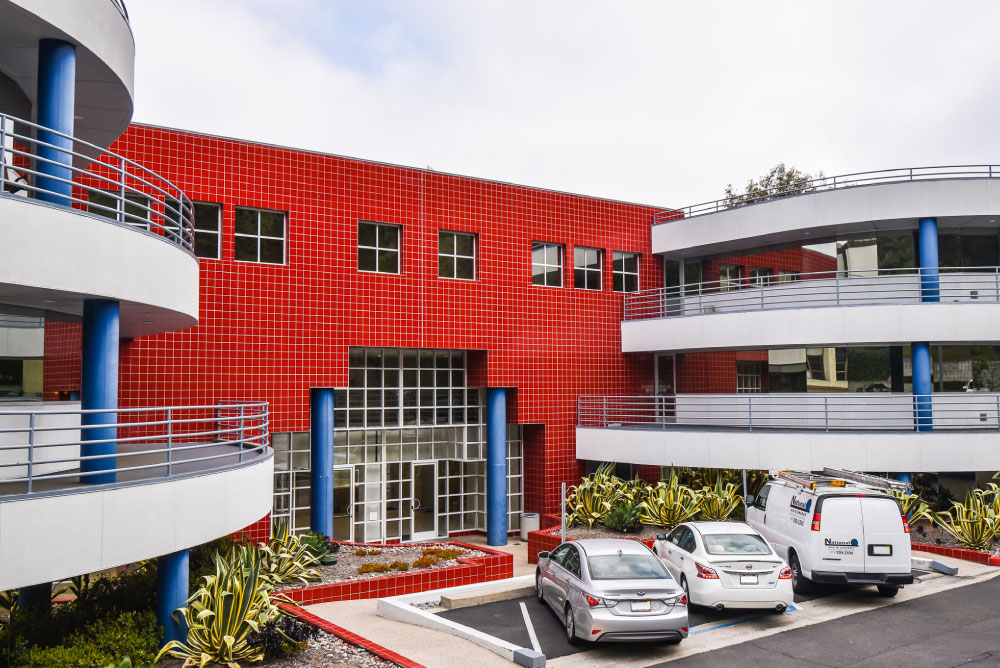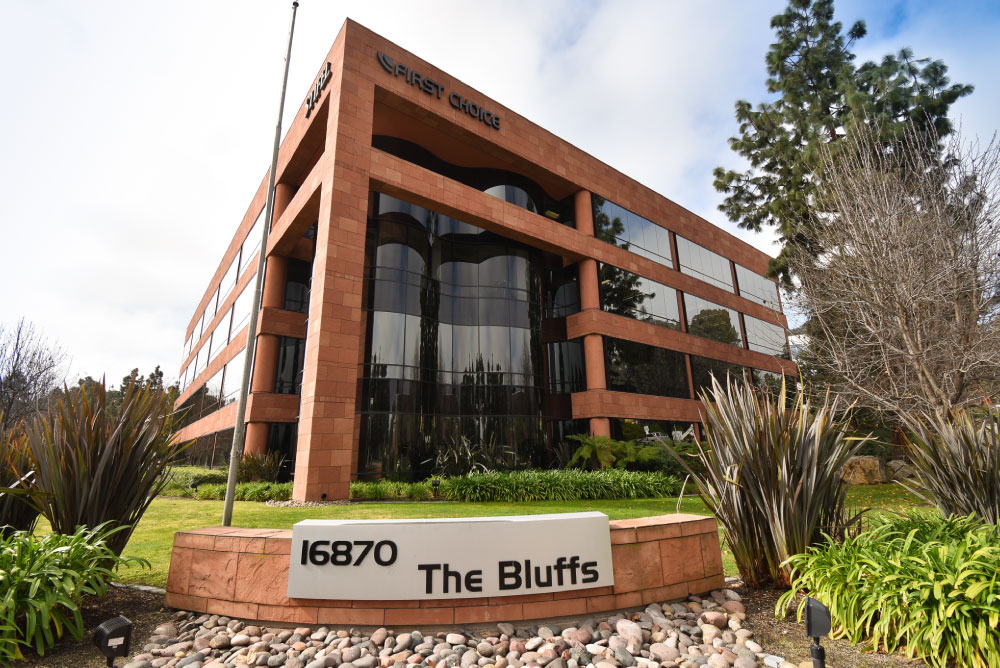 RANCHO BERNARDO
North County, Rancho Bernardo, a rapidly developing area between San Diego and Temecula/Escondido became the next area to cover. This office opened in Febraury 2002 and added another 62 individual and multi office suites to First Choice's inventory. Located in an award winning class "A" building (The Bluffs), immediately west of Interstate 15, this center is consistently occupied. Our clients include computer software companies, regional, financial, and Fortune 500 offices, and consultants.
SAN MARCOS
Due to increasing demand in North County we opened our San Marcos location in February, 2003. We occupy the top floor of this beautiful Class "A" Building. Located directly across from City Hall at the Twin Oaks exit, we are positioned perfectly for business individuals. We have 60 individual and multi-office suites with floor to ceiling windows.